More Gundam UNICORN goodness, set for release sometime in October 2011. Pre-ordered and ready to pay for it, you betcha!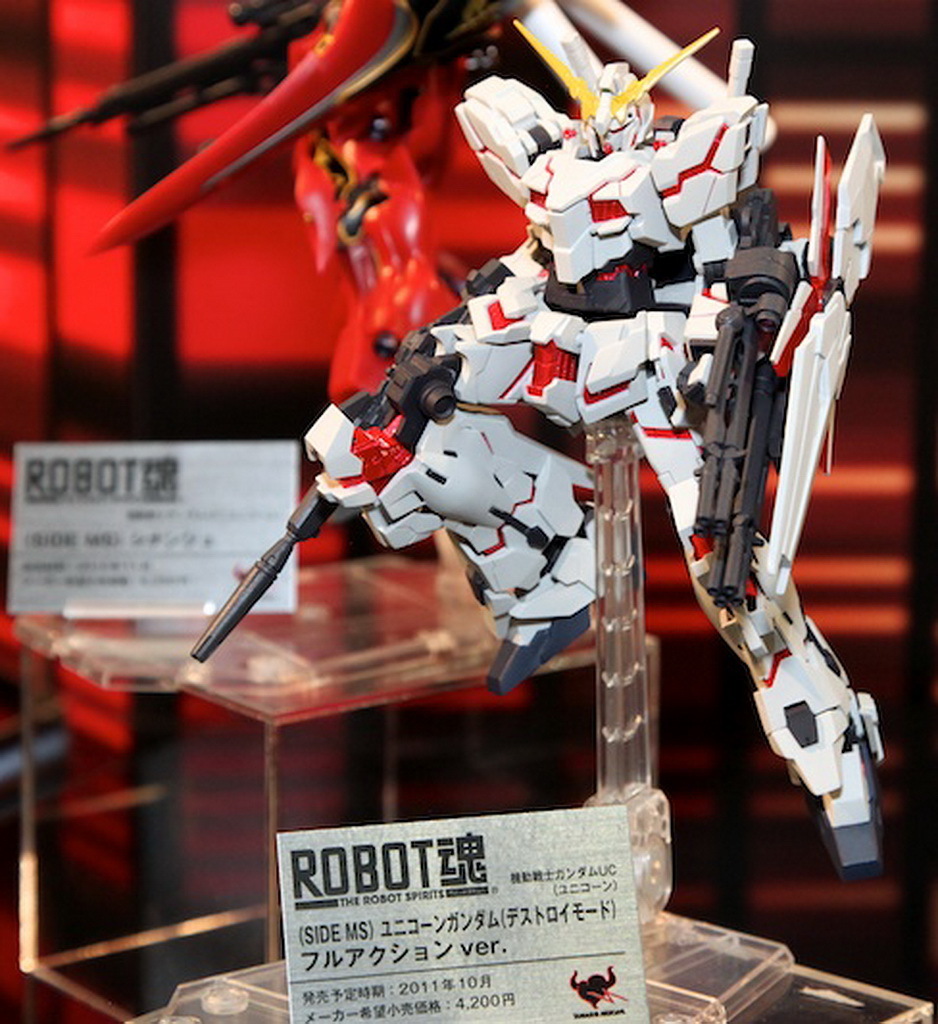 Robot Damashii Side MS Unicorn Gundam Destroy Mode (Full Action ver.)
October / ¥4,200
On display @ Tamashii Festival 2011 Summer
Product Name


Item Code
TOY-GDM-1418
Manufacturer
Bandai [ Collectors Division]
Release Date
late Oct-2011
Product Line
ROBOT Damashii
Original Title
Gundam UC (Unicorn)
Specifications
Pre-painted Action Figure
Size: Appx. 130mm Tall
Material: ABS, PVC, POM
Content: Main Figure, 4 Optional Hand Parts, Beam Magnum, 2 Beam Sabers, Hyper Bazooka, Shield, Beam Gutling Gun
Details
3rd anniversary of ROBOT Damashii! Unicorn Gundam is back completely new! The best Unicorn Gundam figure ever!

Articulation gimmick for "feeling good" when posing it each time is implanted!
Completely newly made and everything has been balanced out just right for action!

-A great volume even when lined beside Sinanju!
-A great poseable figure which knee can be bent over 160 degree!
-Red metallic color enhancing body structure!