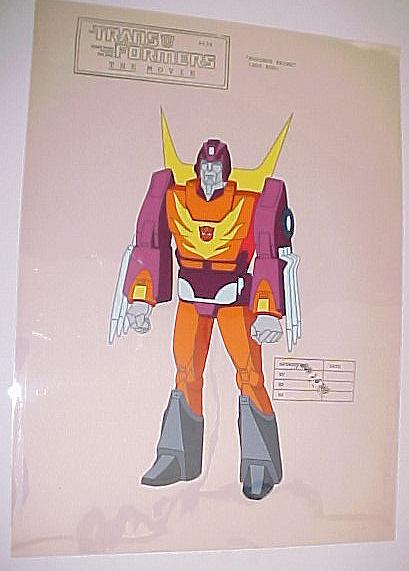 MP-09 RODIMUS CONVOY! LIGHT OUR DARKEST HOUR!
Hi there folks! Just a quick and exciting update for those who have been following my blog!
The wait is finally over, and the good news is that the super Japanese character shop Amiami has started taking pre-orders for the most anticipated release in the current and very cool Masterpiece Transformers line. As always, WSX has presented to the masses of my blog followers some heads up ion the current and latest hot releases that are available in the market nowadays! As anticipated, the local retail price is going to hit the RM650 mark, so now is the chance of a lifetime to get this below that price, including shipping for
¥
15,000
(plus EMS shipping) or approx RM 600 if you get in your early pre-order now!
I just did, and hope that you guys will do it soon as well! Dont miss out!
One of the best engineered Masterpiece toys ever made!
The pre-order page for the MP-09 Rodimus Amiami Japan English website can be linked here!
Transformers Masterpiece MP-9 Rodimus Convoy [Takara Tomy]

All images may be test production shot prepared by their makers, and differ from finished products.



Image file name http://www.amiami.jp/images/product/main/103/TOY-RBT-1265.jpg
(C)TOMY
Product Name



Transformers Masterpiece MP-9 Rodimus Convoy [Takara Tomy]

Item Code
TOY-RBT-1265
Manufacturer
Takara Tomy
Release Date
late Jan-2011
Product Line
Transformers Masterpiece
Original Title
Transformers
Copyright
(C)TOMY
Suggested Retail Price
16,800 yen
Our Price
12,300yen 25 %off!
Purchase Limit
Up to 3
Sales/Stock Status
Preorder(Tentative)
Now on sale
FINAL SAY:-
the details for this massively anticipated toy can be summed up below: Text linked sourced and credited to my fave site ever for all things Transformers: TFW2005!
What a list of kick ass features, not to mention the payment and price for the initial batches of MP-09 Rodimus Convoy/ Prime seems justifiable given the complexity and real bulk of the toy. It transforms and morphs seamlessly from Hot Rod form -- a scrawny bot -- into the hulking and imposing Leader / Commander that is Rodimus Prime! Id say that the folks at Takaratomy really did out-do
themselves this time round!! Although in my earlier preview, I have mentioned previously that the Rodimus character has no affinity to my personal liking, however the mere coolness factor and like so many have mentioned before-- it's the latest greatest Masterpiece toy to be released for a long while, really makes it worth the trouble getting one just ot add in your collection!
A++
"
Following on from
the new images of Masterpiece MP-9 Rodimus Convoy
the other day, we have even more new images of Masterpiece Rodimus to share with you. First of all there are some nice higher-resolution versions of the pics from earlier this week, along with some more official images showing off Rodimus' poseability and the rear of his vehicle mode.These have been popping up on retailers and hobby sites all over the net, including on
AmiAmi
and on
Ngee Khiong
.
But that's not all. A big montage of images has been posted over on
Otacute
, showcasing the many features and accessories of Takara-Tomy's next Masterpiece.
The features showcased include:
-
Opening chest compartment for the Matrix.
- Ability to be posed opening the Matrix, Transformers the Movie style.
- Face transformation system is demonstrated in a series of step-by-step images.
- Double jointed knees - Rodimus can sit down on his knees, in a replication of a pose he was drawn in during Season 3.
- Buzzsaw attachment for Rodimus' arm.
- Repair tool attachment for Rodimus' arm.
- Flip-down visor to go over Rodimus' eyes.
- Rifle is confirmed to disassemble into two pistols for Hot Rod.
Rodimus Convoy Copyright 1986/ 2010 Takaratomy Co. Japan and Hasbro Inc.